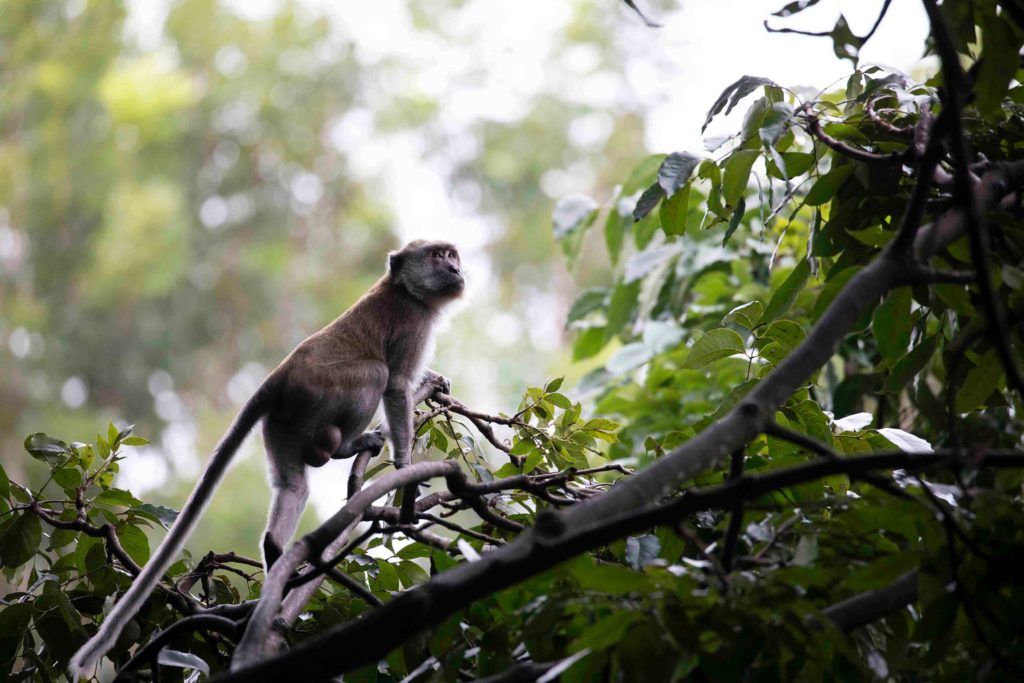 Here at Oppo Brothers, we believe that to create the world's best ice cream it not only has to taste amazing, but it must be made in a sustainable way. That's why we're taking action to minimise our environmental impact. 
TAKING ACTION 
Tree-planting is at the root of creating a more sustainable world.  Protecting against climate change, trees help to restore landscapes, sequester carbon, create rainfall and provide a habitat for wildlife. So in line with our sustainability initiative
PROJECT TREE60
, we've begun growing our Oppo Brothers virtual forest. 
WE'RE PLANTING 5,000 TREES THIS MONTH
Marking the start of our virtual forest, we're planting 5,000 trees this December through our partnership with TreeSisters. TreeSisters is a reforestation charity that funds ethical and sustainable tree planting projects all over the world to restore natural forest ecosystems and livelihoods.
One example is in West Papua, where they are replanting over 500,000 mangrove trees
 over two years to address poverty and environmental restoration.

MIGHTY MANGROVES



Did you know mangroves are superheroes in the fight against climate change? Mangroves and the soil around them hold up to 5 times more carbon than regular land-based forests. They're also key to improving biodiversity for both sea life and bird species in Indonesia - supporting local people who make their living as farmers, fishermen, gatherers and hunters.
Through our donations over the next few years, we will be supporting projects like
The Yapen Mangrove Restoration Project
 in West Papua to help build a better future for both local people and the environment.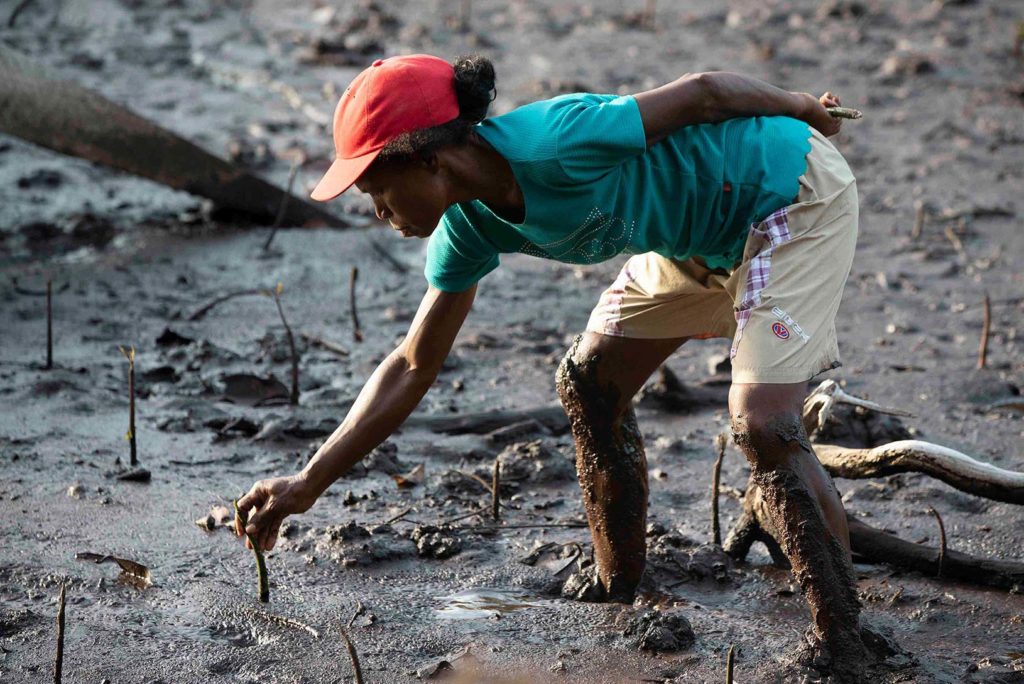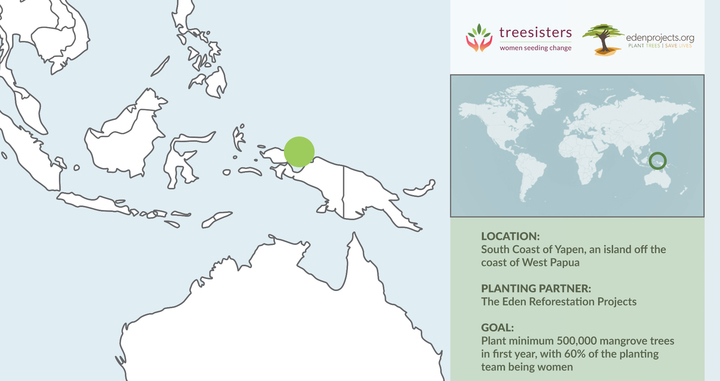 Photos of the West Papua project courtesy of Eden Reforestation Projects.